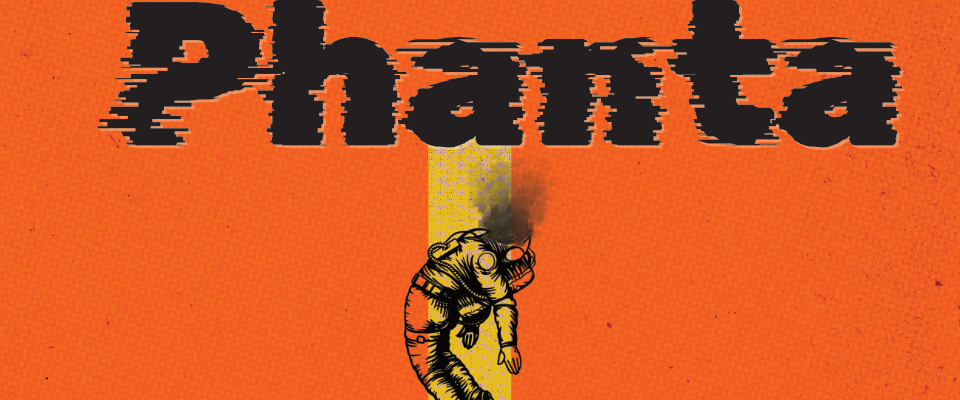 Phanta
Earth Has Fallen:
On the morning of June 14, 1968, a group of hippies fled to the mountains of Colorado to wait for doomsday, as the meteor, Icarus, neared Earth. Prophet Don, the leader of the doomsday cult, reported that after the meteor stuck the planet, California would slide into the ocean, the land would be plagued with horrible earthquakes, and society as we knew it would collapse. Don was correct.
You are a Survivor, one of a handful of children born from The Children of the Flowers, living in the mountainside town of Eldorado Springs, Colorado. Since Icarus's landing, the planet has seen wars, massive earthquakes, and the atmosphere poison itself. Not in Eldorado Springs though, it's safe here, it's always been safe here. Things are said to live out in The Periphery, the space around the town that none of these problems seem to cross over into, but it's fine here. It's always fine here. Rumor is the atmosphere is starting to clear up, but the people who leave into The Periphery don't always come back. What are you going to do about it?
Phanta is a rules-lite and easy to work with RPG system, designed for fast decisive actions, and lasting relationships, both with the other Survivors you find yourself with, and the other folks in Eldorado Springs. All you need to play is 2-6 players, a copy of the rules, your Survivor's playbook, and a handful of d6s.
Phanta was made as part of the Record Collection 2k21 Jam and is based on the song Phanta by Le Tigre (off their incredible 1999 debut self titled album).
Purchase
In order to download this game you must purchase it at or above the minimum price of $5 USD. You will get access to the following files:
Phanta Playbooks.pdf
213 kB
Engineer Playbook.pdf
179 kB
Healer Playbook.pdf
177 kB
Hunter Playbook.pdf
177 kB
Slugger Playbook.pdf
179 kB
Strategist Playbook.pdf
181 kB
Playbooks Print.zip
60 MB
Playbooks Digital.zip
946 kB
Phanta (Lower Quality).pdf
713 kB
Phanta Playbook Pages (Print).pdf
4 MB
Create and Take Community Copies
Support this game at or above a special price point to receive something exclusive.
Community Copies
If for any reason you can't afford a copy of the game, help yourself to a community copy of Phanta, no questions asked, covered by your fellow gamers :)
Create a Community Copy
Create a community copy one of two ways!
Purchasing Phanta at the $7.50 level adds a single copy to the pool
For every $2.50 above asking price that you pay for Phanta, I add an additional copy to the pool