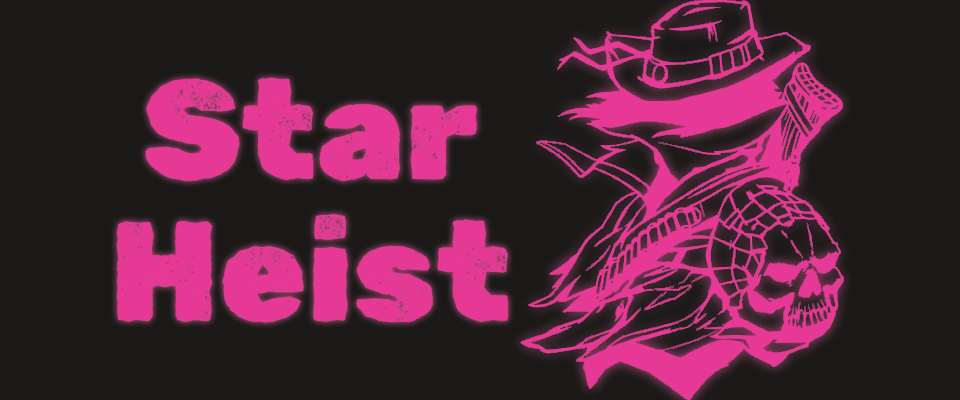 Star Heist
A downloadable space adventure
You are a Space Bandit, and you want one thing more than anything else on these worlds, and that is... well everything on the next-age space railway, Hyper Rail One, and you have 4 skills that will help you:
Rootin'
Tootin'
Shootin'
Bootin'
Gather your friends, gather your guns, and prepare for an out of this world, and on the rails ride.
Star Heist uses a heavily modified version of the Phanta engine, and is rules-lite, and designed for a single session (although it would be super easy to keep going beyond one session!). All you need to play is a copy of the rules, a few d6, and a place to write down stuff about your characters. Star Heist is currently planned to stay free forever, but if you enjoy the game and want to throw a few bucks at me I would not complain <3.
Star Heist was made in a single day because I really inspired myself with a shit post I made. The photos on this page aren't kept up to date, and there are a few minor changes to the text since their posting.
Check out Star Heist's unofficial playlist here.
Download
Click download now to get access to the following files:
Character Sheet.pdf
77 kB