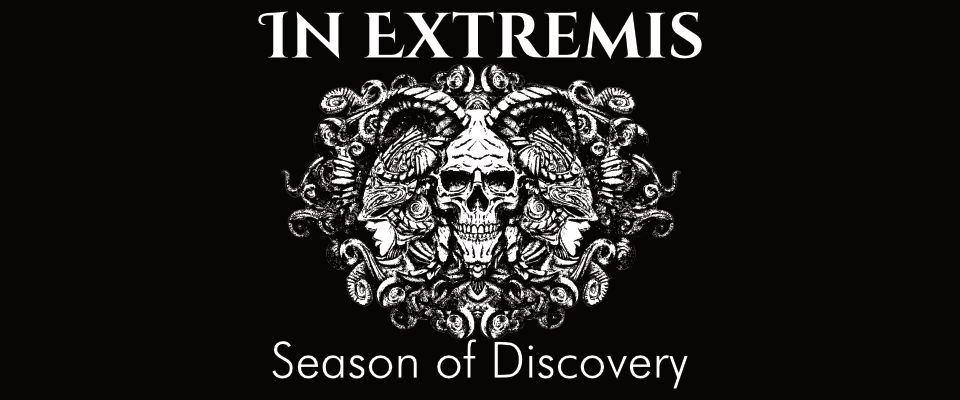 In Extremis: Season of Discovery
Learn more about The Opiter System. Who was here first, who is still alive out there, and what horrors are still coming for our Necromancers?
The Season of Discovery, or Season One, of In Extremis will contain three supplements:
The Progenitors: Learn all about the other magic users in the system, meet new enemies, learn new spells, master new weapons, and discover who was in this system before you in The Temple of the Ancients mission. 24 full pages of content!
The Abyss: Learn about the necromancers who left The Opiter System, learn new forms of necromancy, find a new group of enemies, and a whole host of new abilities and rules to make In Extremis even better, This one includes extra writing as part of the Itchfunding goal set for the original game. Extra writing here is done by Revinant, Josh Hittie, Aaron King, 0SarahxFrank0, Tony Vasinda, and mv.
An as of yet unannounced third supplement
Supplements will be released as they are finished, and I'm happy with them! As more supplements come out, the price of this will rise! Get in early!
You'll want to pick up In Extremis to play through Season One content!
Purchase
In order to download this game you must purchase it at or above the minimum price of $7 USD. You will get access to the following files:
The Progenitors.pdf
29 MB
The Progenitors Pages.pdf
29 MB
The Abyss Pages.pdf
32 MB
Coven Provided Copies
Support this game at or above a special price point to receive something exclusive.
The Coven Provides for Their Own
Want a copy of the Season Pass and can't afford it right now (or ever?)
Pick one up, no questions asked, courtesy of The Coven.