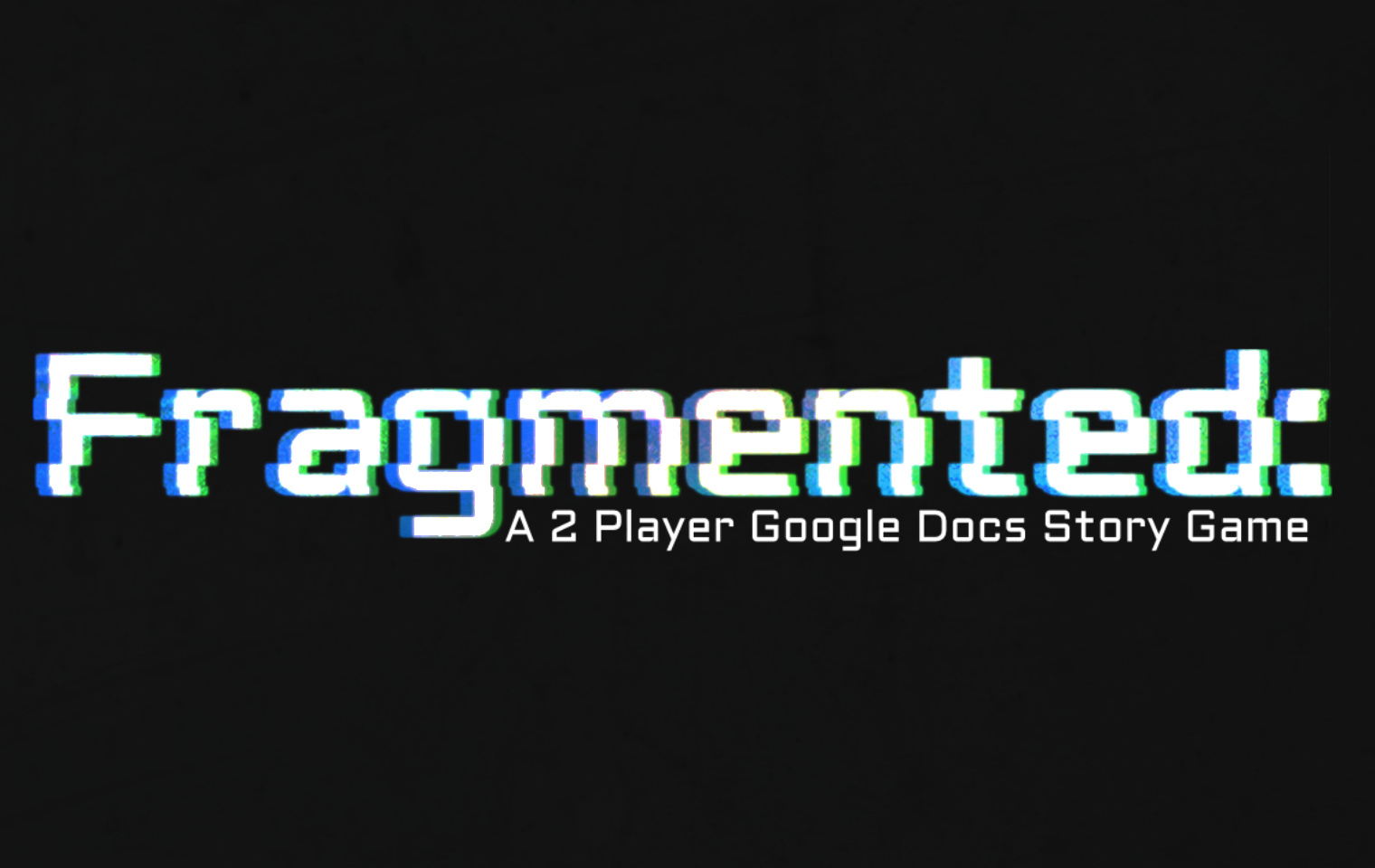 Fragmented:
Fragmented: is a two player RPG, designed to be played both over a series of days, and over Google Docs. The two of you will design an AI, and take turns telling the oft conflicting story of how your current situation came to be. You share a mind, but your memories don't match, and something has happened to you, but you can't remember what. You'll undergo defragmentation, and try to pull yourself back together, and hope beyond hopes that you're alright.

At its heart Fragmented: is a story about coming to terms with trauma. Your memory is broken, and everything hurts, but you have to probe those places deep inside of you because it's important to know what happened. The only way forward is backward, but are you brave enough to go there?
In the file list you'll see Fragmented as well as Fragmented Reloaded, and while there are some minor differences to note, they are super minor. Fragmented Reloaded is my work to massively update the game and make it look cooler and more distressed overall, it contains a few minor text updates in the first half, but the second half of the manual is untouched outside of some updated to the page backgrounds and whatnot. The biggest updates are all stylistic, and Reloaded is a significantly larger file!
Also as a note, Fragmented: is priced with the knowledge that if you purchase the game, you'll be sharing it with a friend, and it is priced to cover the community copies, so don't feel weird about sharing the files with whomever you want to play with, and don't feel weird about taking a community copy!
Purchase
In order to download this game you must purchase it at or above the minimum price of $10 USD. You will get access to the following files:
Fragmented Reloaded
48 MB
Community Copies
Support this game at or above a special price point to receive something exclusive.
Community Copies
If for any reason you can't afford a copy of the game, help yourself to a community copy of Fragmented: each sale contributes an additional copy to the pool.
Purchasing Fragmented: at the $10 level adds a single copy to the pool
For every $2 above asking price that you pay for Fragmented:, I add an additional copy to the pool